Resume
DoraemonYu's resume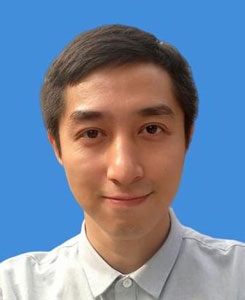 o(∩_∩)o Hello. Nice to meet you here.
When you see this page, which usually is hidden, change to public now, it means that I am hunting a new job.
If you think I am suitable for becoming your colleague, invite me to an interview please.
Summary
Basic Personal Information
Male, INFJ personality, 31 years old, married.
MCSD, certified by Microsoft;
System-Architect, certified by government agency;
Objective Positions and Work Place
System Architect / Technical Manager / Senior Software Engineer.
In Guangzhou or Foshan City, Guangdong province, China.
Areas of most concern
.Net & .Net Core, MSSql, NoSQL, Azure, etc.;
Windows Dev., Linux Dev., Web Dev., etc.;
Data structures, algorithms and security;
Achitectural style: Suitable, Simple, Evolution;
Industry: Software, Smart home, Robots, etc.;
Excellent development capability
Beautiful code writting, able to write specifications and clear technical documentation;
Proficiency in agile (esp. Scrum);
Familiar with network/ communication protocols;
Skilled master thousands of win32 api;
Extensive range of study, strong learning ability;
Experience Summary
Start using computer since from 1998, when I was 9 years old;
15 years development experience, since from 2005.08;
10 years work experience, since from 2010.12;
2 years Architect experience;
2 years Team-Management experience;
Languages Skills
English, Mandarin, Cantonese, Chaoshan dialect.
Review
Worked in entrepreneurial companies, foreign group, Fortune 500 enterprise, and then formed a good habit of thinking in these diversity;
Now could fully combined with the actual situation, for the corporate and team,to output the good solutions with strong landing ability. Including workflow, team building, system design, etc.
Experienced personally as the front-line developer in the monomer systems, layered systems, distributed systems, front-line development of micro services, etc. And were familiar with specific application scenarios with there different style, and have the relevant infrastructure design capabilities as well.
Own clear communication skills and technical skills , in order to play a bridging role in the team. Then could coordinate the different members and different technology stacks, to make everyone to play their good ability.
Two principles I always to follow either in work and life are cost-effective and win-win.
Complete Resume
This include detailed skills list, working experiences and my contact informations, etc.
https://job.doraemon-yu.site